Display units for Alison's Animals cards
Every inch of space in your waiting room is important - so we've created several spinner packages to show off Alison's Animals to their best advantage, using the minimum amount of floor space. All our spinners display the cards full-face and the correct way up – and are supplied free as part of the packages described here.

The Shire
Login for trade pricing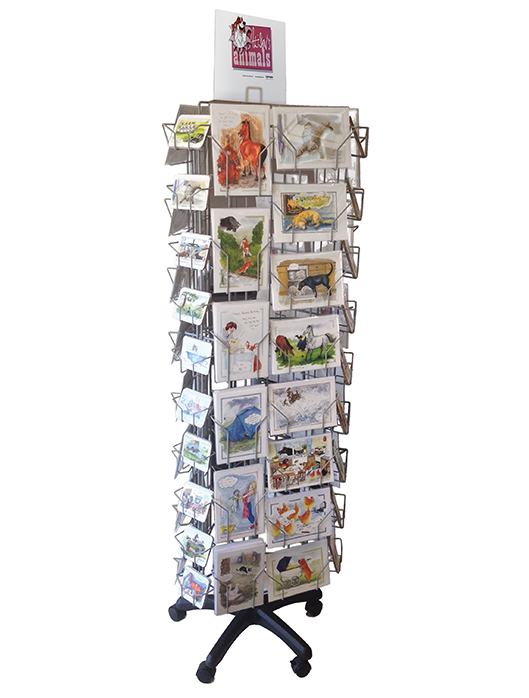 The Clydesdale
Login for trade pricing

Big Jake
Login for trade pricing
---
All designs on this site are copyright Splimple Limited, Alison Lingley or Stuart Caldwell.
The item has been added to your basket